What we offer
We help you ensure that buildings and facilities are clean, safe and technically fit for re-entry, but it doesn't stop there. We are re-imagining the way we utilise technology and adapting our ways of working to provide safe, sustainable, resilient and productive workplaces where people and businesses can thrive.
Decontamination
For sites that have been exposed to COVID-19, we complete a full decontamination clean, in accordance with approved cleaning guidelines and aligned with standards outlined by health authorities. Our trained and accredited cleaning teams also provide preventative hand deep cleaning services in smaller areas which will encompass all touch points, walls, floors, exposed surfaces utilising a safe Hard Surface Sanitiser.
Contactless fogging
Our fogging machines dispel a safe sanitiser which attacks airborne pathogens and germs on surfaces, killing  99.9% of bacteria and viruses  on contact. This is a fast way to safely sanitise multiple surfaces within larger office workplace environments, without the need for manual 'hand' cleaning. Due to the fine aerosol 'misting' effect, a large space can be covered quickly and easily, in a wide ranging preventative or decontamination deep clean, that leaves long-lasting residual protection on surfaces.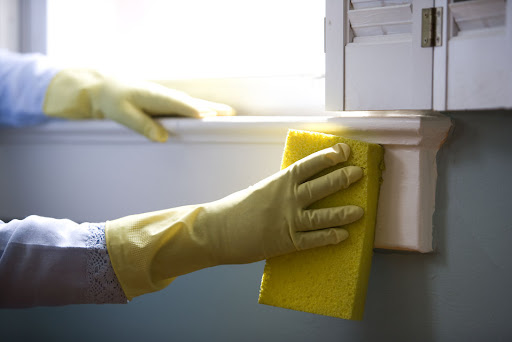 Enhanced cleaning
Meet the long-term requirements of the 'next normal' by minimising risk with increased cleaning regimes. Our services cater for high-traffic and high-touch areas to prevent the spread of germs and help your customers and employees to feel at ease. We'll also ensure that you have a decontamination plan in place to guard against the spread of future outbreaks.
Why Integral & JLL?
Peace of mind
Health and safety has never been more important and keeping people safe has always been at the heart of what we do - day in and day out.
Value
Our self-delivered, one team approach means you get a complete end-to-end service with better visibility, cost control and value.
Innovation
We are embracing new digital technologies to rapidly solve the workplace challenges of today and in the future.
JLL group
Draw on the expert advisory services of JLL's real estate experts for help with property matters such as sales and lease back, rent negotiations, portfolio or workplace strategies and occupancy planning.
Client story
Cleaning services for the NSPCC
Providing cleaning services to the agreed schedule to 48 Regional and Service office locations throughout the UK.
Hello! Welcome to our new web site. This site is not fully supported in Internet Explorer 11 (and earlier) versions. Please upgrade your Internet Explorer browser to a newer version.
As an alternative, you can use either of the options below to browse the site:
Use Google Chrome browser. Here is the download link.
Use Firefox browser. Here is the download link.
Thank you.